After taking a 2 years break from the MMORPG called Lineage II, I discovered that the game went free to play. Though I had my doubts,  I finally made a new account, and from that moment got sucked right back into the thrilling world of Lineage II
I was shocked to find the game completely changed, not to the worse, but just changed as in sooo much new stuff, areas, monsters, gear etc. etc.
I've been playing for a little over one month and I am still puzzled, and feeling like a complete n00b, to this game. It's worth mentioning, before the 2 year break I played this game straight for 4 years, so some experience should be stored in this old Lineage II geek.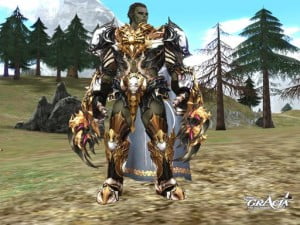 More an more "old" players are coming back to the game, since it went free to play. And if NC Soft can fight off "botters" and exploiters, I honestly think the game could thrive and grow and might even pick up some of the people quitting WoW, a game which bleeds bad at the moment, but that a whole other story.
If you haven't tried to play a MMORPG before now is the time to test if this is something for you. I sincerely encourage all to get a game account and try out Lineage II.
The game recently had a major update, so it's kinda new to all players, so it's not a bad time to start a character, you won't be confused alone.
Lineage II is a adventure roleplaying game, taking place in a world full of evil creatures. The game had a medium difficulty, and PVP is a common thing, even though more and more care bears are joining the ranks of Orcs, Human, Elf, Dark Elf's, and Dwarfs
Visit Linage2.com